Botanix Natural SPA Therapy Body Lotion 500ml Bergamot Geranium Eucalyptus Rosemary

Special Price
S$ 25.00
Regular Price
S$ 29.00
Refreshing and uplifting citrus scent.
Gentle, floral aroma and rejuvenates skin.
Invigorating and soothing scent that relaxes the mind
Maintains skin's elasticity with an energizing herbal scent
A light and non-sticky lotion that moisturizes the skin while providing a refreshing and invigorating scent. Its fragrances of bergamot, geranium, eucalyptus, and rosemary create a unique and delightful scent experience. Bergamot has a sweet, fruity scent, geranium is similar to roses and was grown for its scent, eucalyptus is known for its fresh and clean aroma, and rosemary has a refreshing scent that helps maintain the skin's luster and elasticity. Use after showering for moisturized, healthy, and delightfully scented skin.
How to use:
After taking a shower, wipe off the water, apply gently as if massaging the body, and tap lightly for absorption.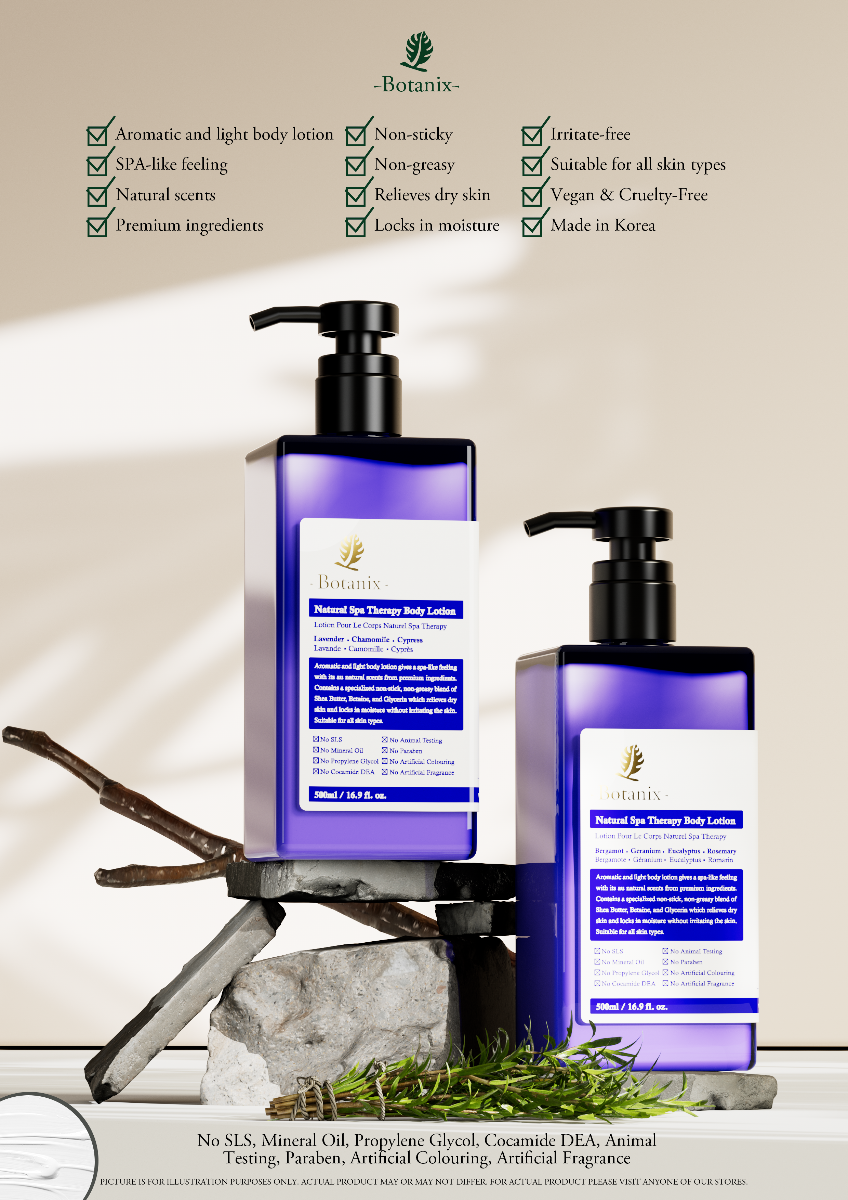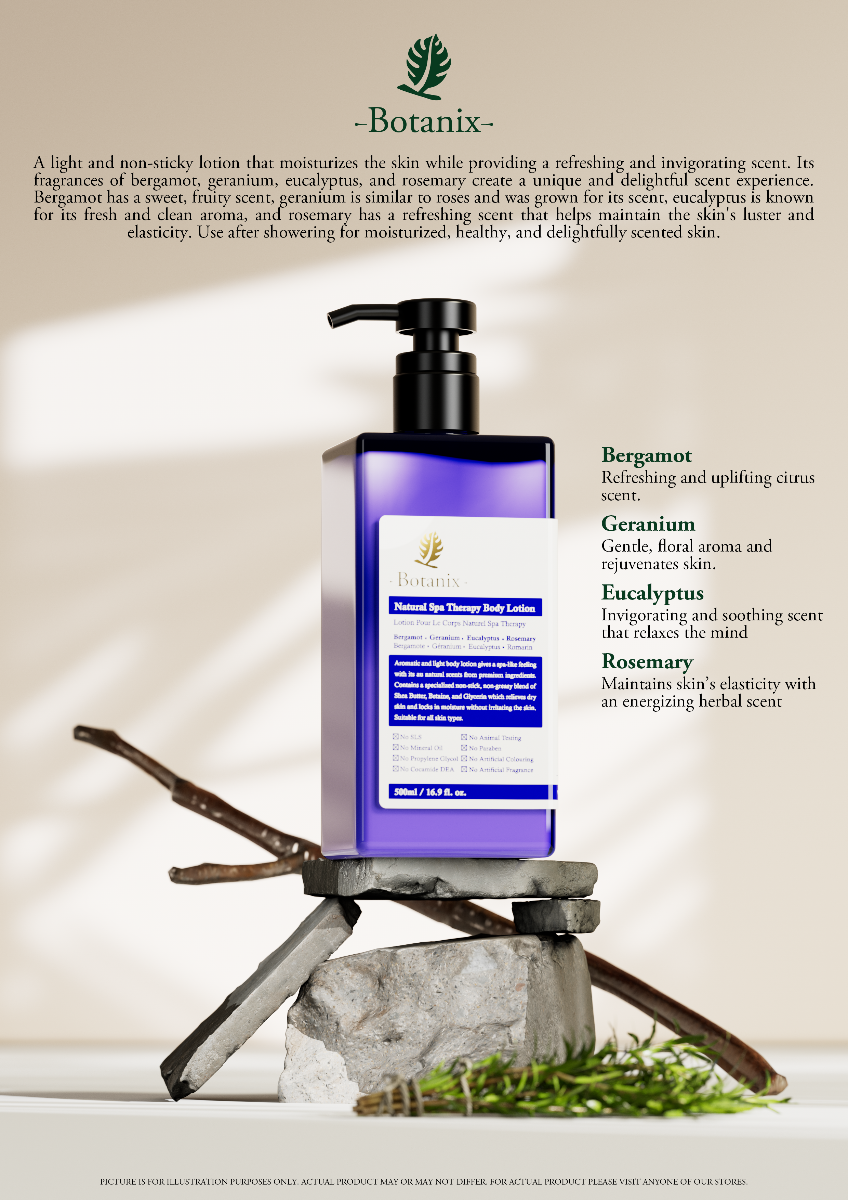 Frequently Bought Together
We found other products you might like!